Voted #1 by stylist choice award for 6th year in a row!
Keratin Complex Natural Keratin Smoothing Treatment is a professional keratin treatment that infuses natural keratin deep into the hair cuticle to add amazing shine, silkiness and condition to the hair.
4 reasons you'll love Keratin Smoothing Treatment:
Reduces frizz and curl
Adds Amazing shine instantly
Cuts styling time
Lasts up to 5 months
Express Blow Out is the speedy smoothing solution. This process reduces frizz and curl in one hour!  Perfect for a quick defrizz, touch up, bangs or problem areas.  Results last up to six weeks.
Before Treatment: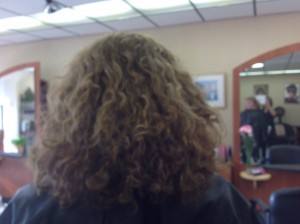 After Treatment: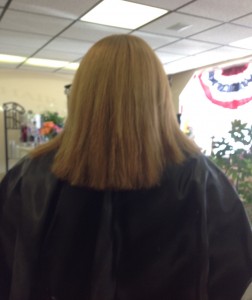 Suzanne and Dale are certified and trained in Keratin Smoothing Treatments.